I have a project where small, 1mm (preferably .7mm if possible) slits, 6.5mm across are required in piece of sheet metal. The hard part is that they do not intersect any of the edges to allow sawing in from the sides. I was wondering what would be the best way to accomplish this.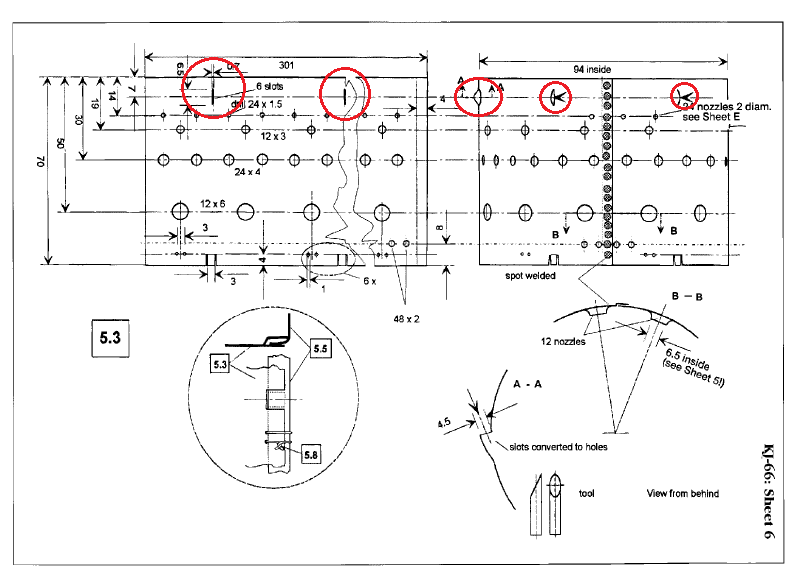 The slots are then popped up to create vertical "air scoops" which is seen on the right side of the image.
Any advice is appreciated.