Hi there,
Forgive me if this is not the right place. I am a relatively new member to DMM and this is my first post on TALK.
I was contacted by DPD as I have a small marketing firm. They want to borrow some pipe & drape when they display the new police memorial to the five officers that were killed in 2016. I agreed to help, but am trying to make it really special for them.
My thought was to do a Kabuki drop. Effectively, this is a pole on a spring with a latching mechanism to stop it from spinning. Once it rotates, the pins attached to it (holding up the drape) rotate downwards and the curtain simply falls off.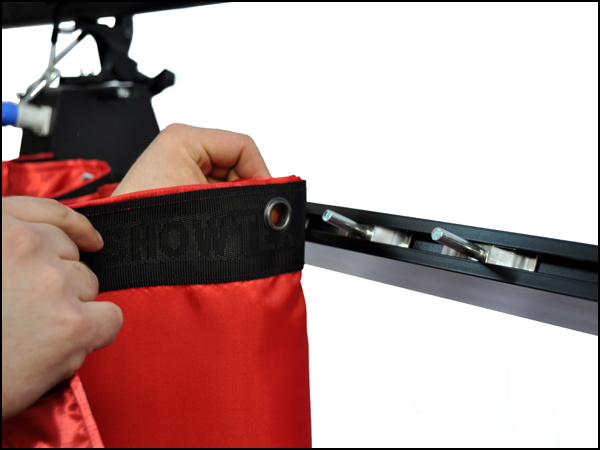 Can anyone provide any guidance on how to do this? Or do you have a better way of doing this? Purchasing or renting professional Kabuki systems are insanely expensive.