Supplies
Railroad spikes (bulk, 0.93/unit)
O1 Tool Steel Sheet
Rebar ( 16pk, $1.75/unit)
Resources
http://www.stormthecastle.com/blacksmithing/
What is Annealing/Normalizing
http://www.stormthecastle.com/blacksmithing/what-is-annealing-normalizing-and-how-do-you-do-it.htm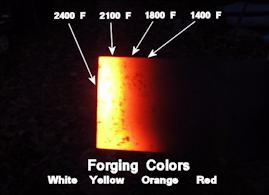 The rebar is 2X the price of buying locally at Lowe's ($2.48 for 4 ft —> $0.62/ft). Personally I don't typically use rebar for Blacksmithing: it's kind of mystery steel and too variable in hardness.
The O1 steel is probably good for stock-removal knife-making purposes, but buying precision ground steel just to heat, beat, and repeat (eg blacksmithing) is probably not warranted. Hot-rolled non-annealed is fine for Blacksmithing.
$0.93 per railroad spike is not a bad price. $1/spike is common at flea markets and Amazon is certainly more convenient (assuming you need 75 of them).
HAHAHA - Would love to see the mailman's face when he carries that USPS Medium Priority Mail Flat Rate box that weighs about 50 pounds.
Mine at least simply won't. They'd make me go to the PO to pick it up