I have been going down the rabbit hole on learning more about machining so I can start doing projects with my milling machine and metal lathe in my home workshop / personal mini-Makerspace and I though some of these links might be of interest to some of the members here on Talk.
mrpete222 has many very educational machinist videos
I came across mrpete222's videos while looking into making some change gears for my 1947 Montgomery Ward Powr-Kraft 84TLC-2130 10" x 24" metal lathe. It was made by Logan and is basically a model 815 / 820.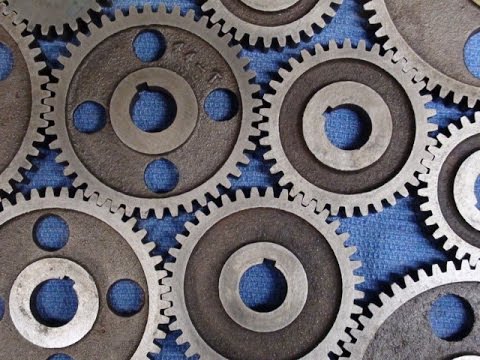 I have also been looking into DRO options for adding to the metal lathe and my Grizzly G0761 milling machine. After looking at a bunch of the cheap imported DRO options and being rather unimpressed by the features and ease of use I came across TouchDRO that runs on an Android tablet and connects to a interface board over bluetooth that is connected to the scales and RPM tachometer. This solution is what I am about to start ordering hardware for to implement in my shop. The main difference being that I do not want a tablet with a LiPo battery that might swell up and become a problem. Instead I am planning on using a Raspberry Pi 4 and there is some configuration that needs to be done to be able to run Android apps and connect to the Play store but I think this will be a better long term solution. Will be using some 10" touchscreens mounted on an arm where they are easy to see and use but remain out of the way. One of the cool things in TouchDRO is you can set a list of points where you can easily go to the different locations and it also supports machine and tool profiles so you can use the same tablet with several machines by selecting which one to connect to. I plan to have dedicated setups on each machine.
TouchDRO Installation and General Setup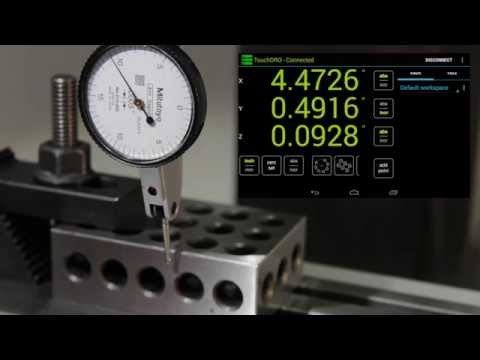 TouchDRO vs Standard DRO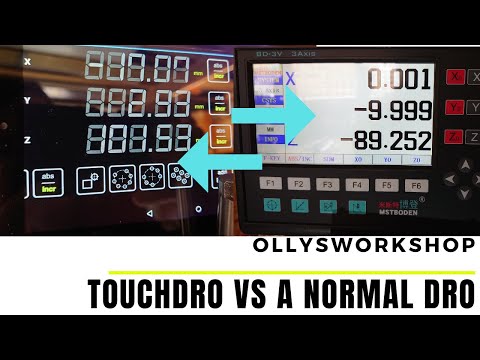 TouchDRO Install on a Logan 200 Lathe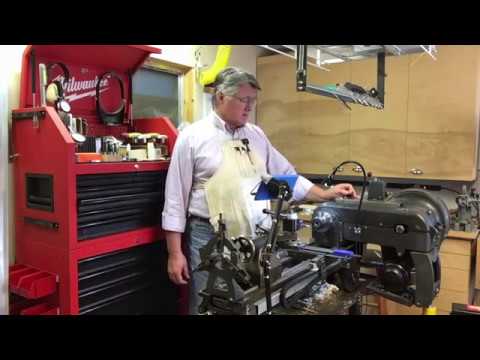 TouchDRO Website
https://www.touchdro.com/
Developer Website
Hopefully the new v3 release will be out in the next few months. From what I have seen the current version is probably on-par or better than most cheap hardware DRO solutions. Both the previous links have a store where you can buy some of the needed hardware and more information on what is supported and how to put a TouchDRO solution together for yourself.