Jack Ganssle, notable embedded guru/expert, publishes a biweekly email newsletter,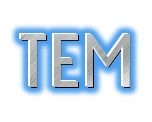 The Embedded Muse
Issue 374 reviews an interesting product, LabRecon. LabRecon is both a chip ($20) and an eval board ($80), which in today's market of low cost, high performance, chips such as the ESP8266/ESP32, seems a bit pricey. What may justify the value, however, is the software that allows one to design a system graphically (ala LavView) and download it to the LabRecon hardware and run it. See Jack's full review almost halfway down here. Here's a pic from the review.
Does E-Lab need some of these?